Who are we?
Shenzhen LED World Co., LTD also known as SZLEDWORLD, is a one-stop manufacturer and integrated solution supplier in the LED display field, established in Shenzhen, China in 2009. After years of continuous efforts, the company has grown to be a leading supplier of LED display services, and OEM & ODM services.
We focus on Outdoor/Indoor LED Displays, Rental stage LED screens, Advertising LED billboards, Transparent LED Displays, LED posters, Flexible LED screens, and other Custom LED Displays.
We have professional teams in several countries, such as Europe, the USA, Nigeria, Southeast Asia countries, South Africa, Australia, etc. so you are very fortunate that we can provide technical support in your local, such as installation, software operation, clearance, and so on.
Why choose SZLEDWORLD?
Over 12 years of experience
Rich experience, recommending the most suitable, high quality and cost-effective products to avoid pitfalls for customers
120+ countries Projects
More than 10,000 cases around the world, has accumulated rich experience and provides customer site case reference
9000 square plant area
The factory area was expanded to 9000 m2, and higher-end processing equipment was introduced to ensure quality
6000m2+production capacity
More than 6000 square meters of product processing capacity to ensure product aging time and delivery to customers on time
24/7 hours service
Problems on site can communicate with us anytime, anywhere to solve the problem, so that you can worry-free after-sales
Strict quality control
Production quality control and 6 product inspection procedures at the same time to avoid the outflow of defective products
Our strict quality control
SZLEDWORLD has always been adhering to the concept of product quality first and customer service first. We choose high-quality raw materials to process your products, and purchase high-precision and reliable equipment to ensure high-quality processing technology, a strict management system, and quality inspection to prevent the flow of defective products. To ensure that the LED display you receive is of stable quality and excellent performance.
High-quality raw materials
High-quality lamps, IC, power supply, control system, cables, etc. to ensure the performance of the product
Precision oven machine
Providing precise and uniform drying effect, ensuring the stable performance of lamp beads and IC
Air Shower room
Clean up the static electricity and reduce the static electricity in the product processing process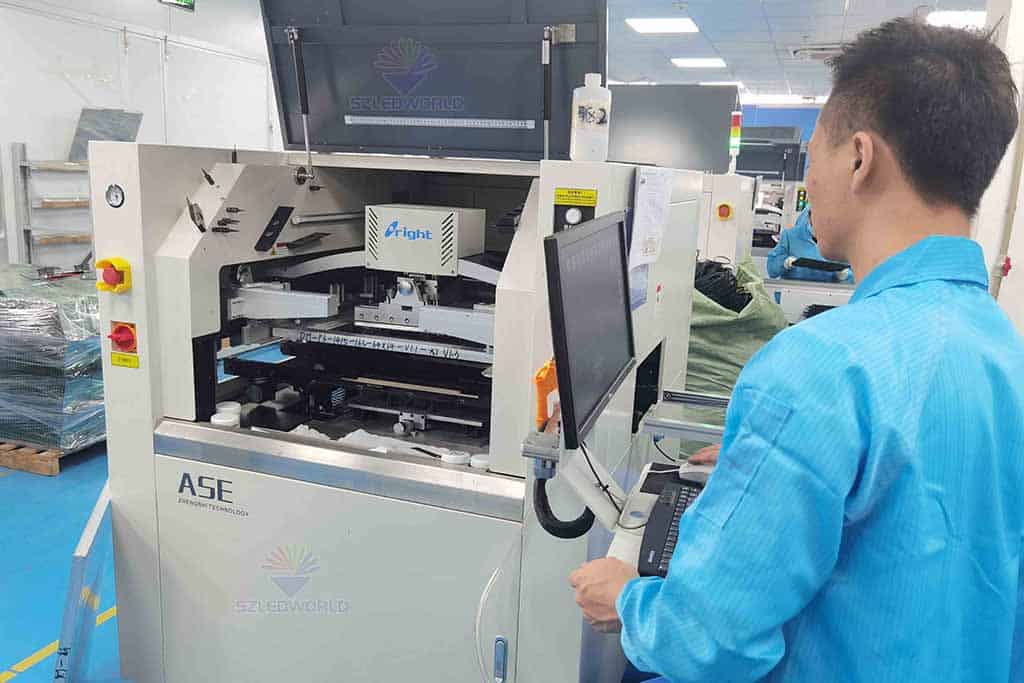 Brush Solder Paste
The stable performance machine can reduce the occurrence of false soldering defects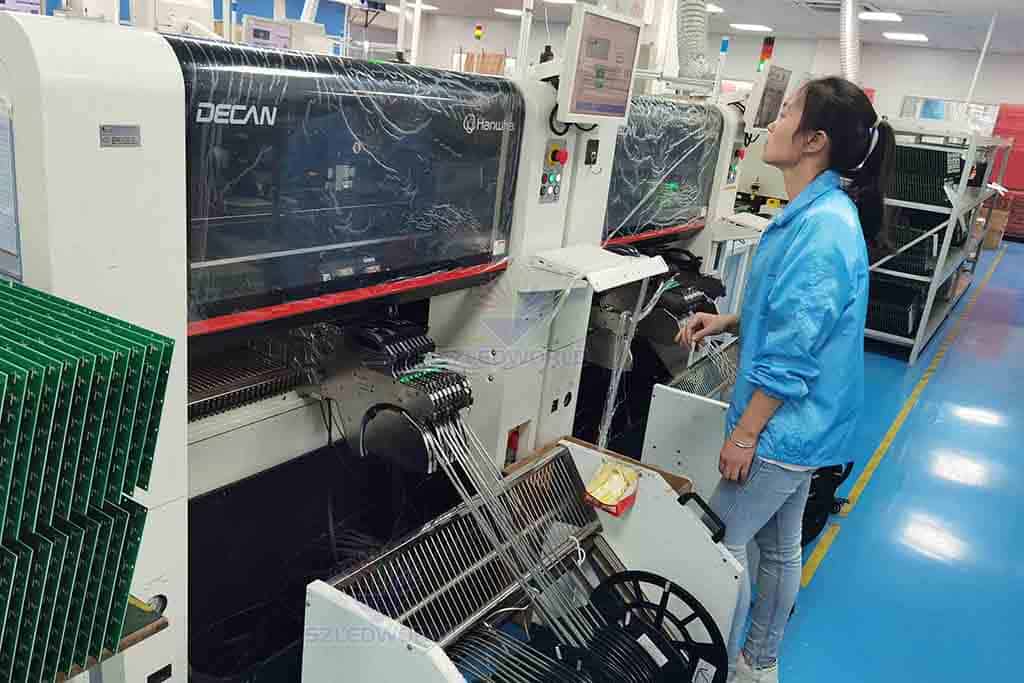 SMT machine
High-precision SMT machine, the accurate position of lamp beads, IC, etc., low defect rate
PCBA inspection
Check the quality of lamps, ICs, and electronic components to prevent defects from flowing into the next process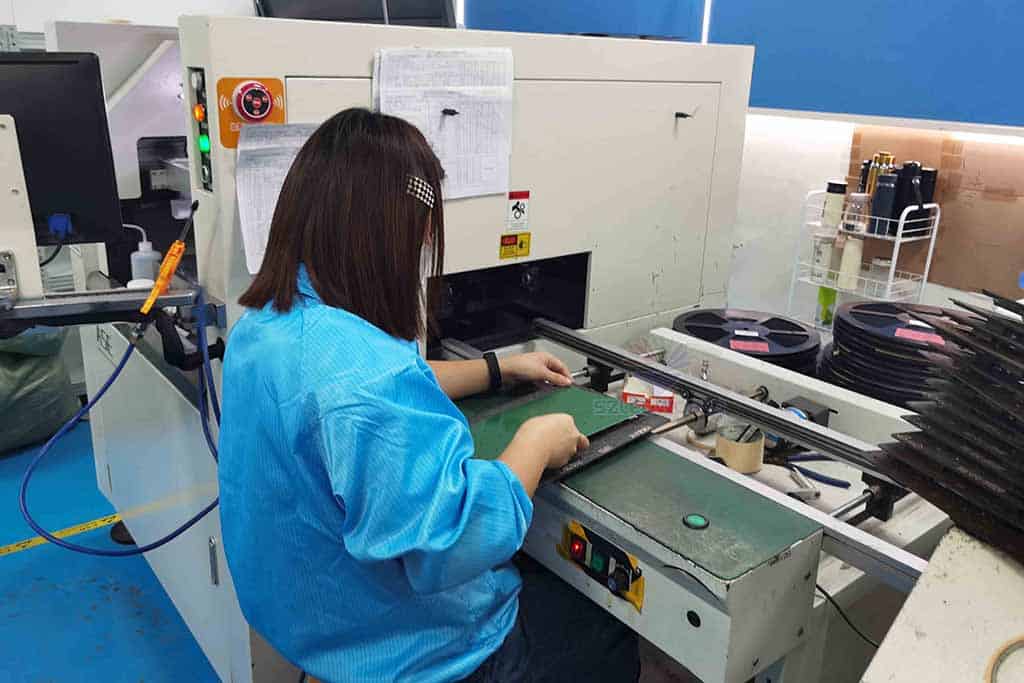 QC inspection
Check whether the product is defective and whether the protection of tooling and fixtures is OK?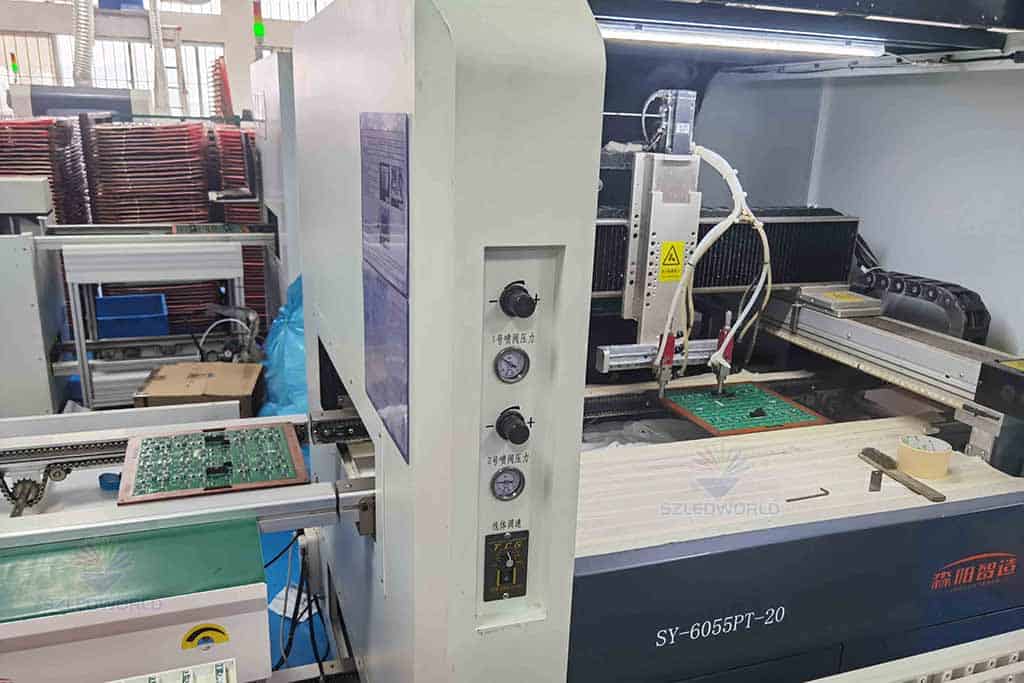 Three anti-protective paint
The PCBA faces the protective layer of the component processing to prevent moisture and other defects
Automatic test machine
Accurately check the red, green, and blue tests of the LED module to prevent problem flow to the next process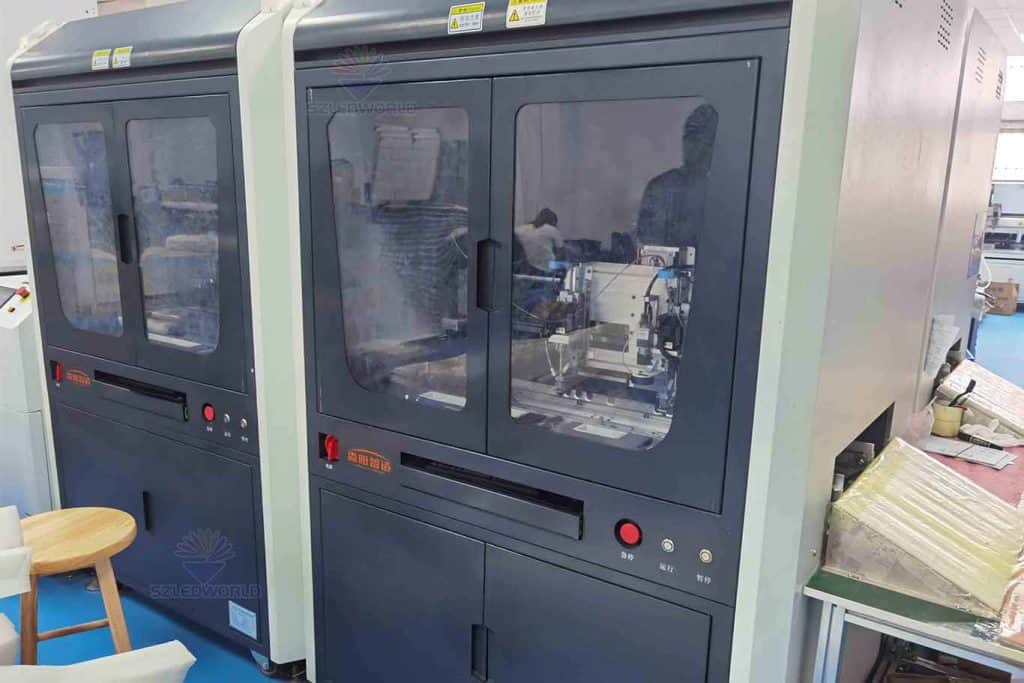 Glue filling machine
Pouring glue on the front of the LED module to ensure that the product protection level is above IP65
LED module Vibration test
Expose potential defects such as virtual soldering to reduce potential risks for customers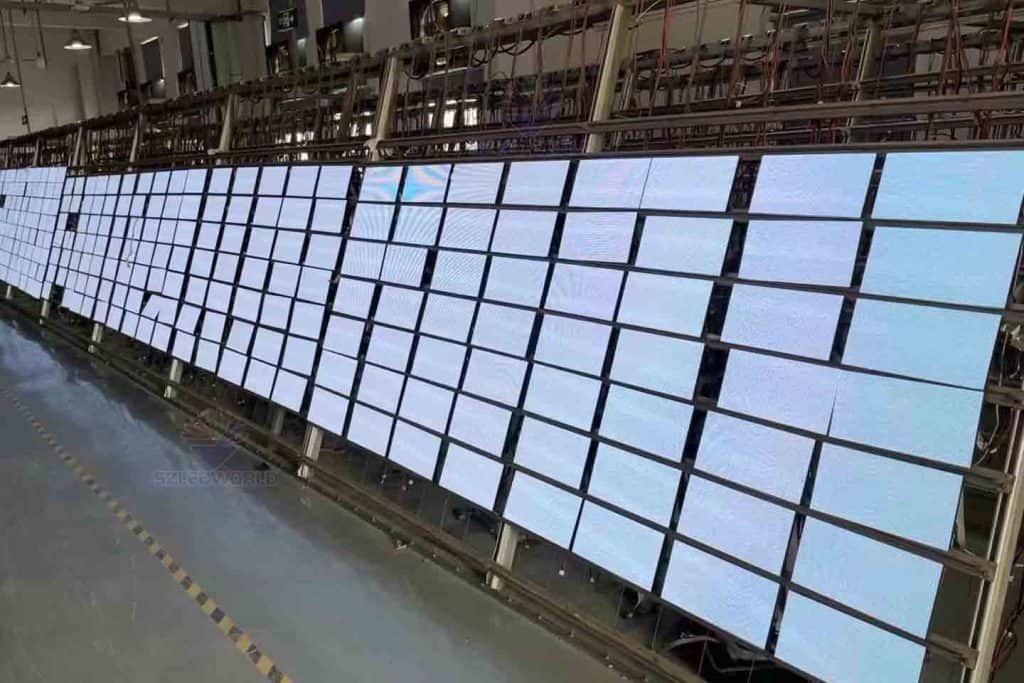 LED module aging test
Professional LED module aging equipment, process, and special inspection to ensure the quality
Waterproof Test
We conduct waterproof tests on outdoor products to ensure that they are waterproof above IP65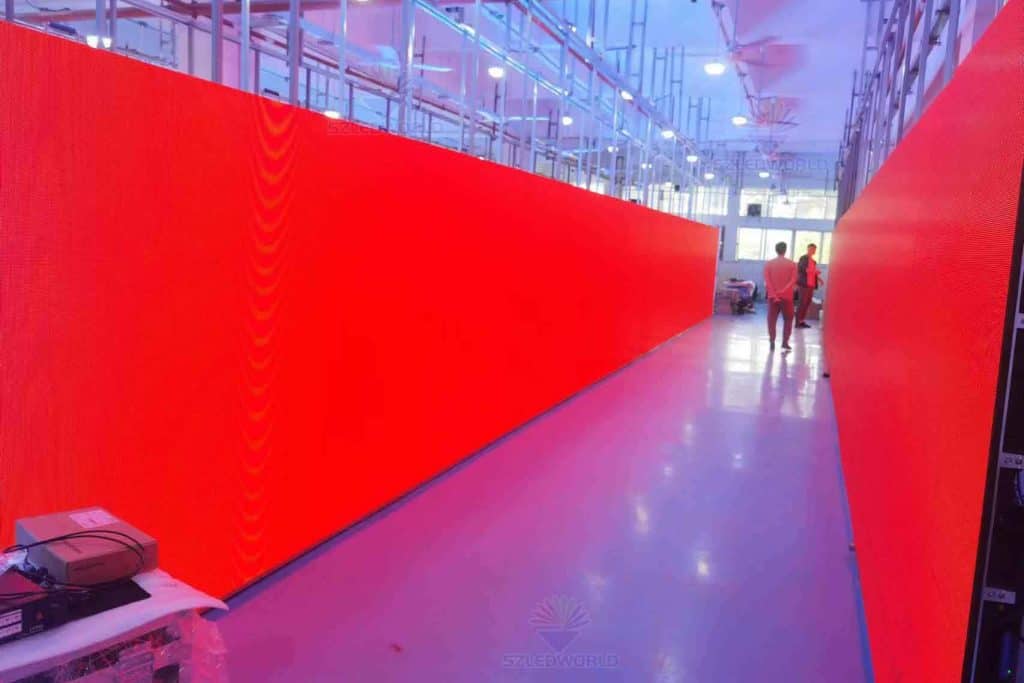 Finished product aging test
Strictly follow the aging process of finished products, aging for more than 72 hours to ensure the stability of lamp beads and IC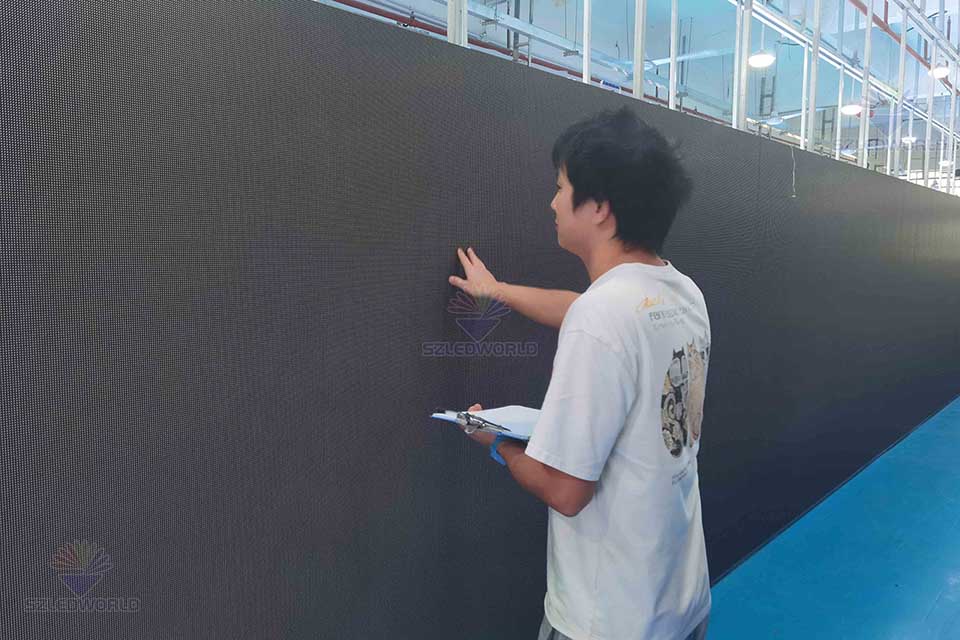 QA Inspection
In strict accordance with customer requirements, product testing standards for pre-shipment inspection
Package
We design strong wooden cases or flight cases to protect your LED modules and finished cabinets
The history of SZLEDWORLD
Time flies so fast, it has been 12 years since SZLEDWORLD was established in 2009, Through the unremitting efforts and reform and innovation of all members of the SZLEDWORLD, it has become the top ten most competitive brands in China.
Got any Questions?
Connect With SZLEDWORLD
SZLEDWORLD is the only company, that can provide LED displays in all forms and custom fabrication services in China. Partnering with SZLEDWORLD provides excellent opportunities to grow your customer base and enhance your revenue by offering INTEGRATED solutions in the LED Wall Display.