Both local and global markets have become competitive, with many enterprises rising one after the other. With more people engaging in business and entrepreneurship, more people are discovering the need and usefulness of LED billboards. They are the solution to society's shortening attention span.
LED billboards are digital advertising tools that are often effective because they are short, sweet, and catchy. But if you want to make the most of this tool, you have to be prepared to pay for the LED billboard price.
These massive LED screens have become popular because of their gigantic sizes and vibrant images. In short, they are so eye-catching that you won't have any choice but to pay attention and notice them. If you are one of those people, make sure you're aware of what LED billboard price you need to pay and what it entails.
Billboards are the ideal promotion tool to use but the size can be intimidating for many people. If you are one of those wondering "How much does an LED billboard cost?" and "Can I pay for it?", knowing what to expect is the solution to your curiosity.
Why should you choose an LED billboard?
LED billboards are massive displays operating using LEDs and are primarily for digital advertising. Here are some of the reasons why LED billboards might be a good investment to explore.
Marketing Power
According to a US study, using LED billboards for social campaigns can increase its reach to 212 percent. Whatever industry you belong to as long as your goal is to reach as many people as possible, using these outdoor displays can be a strategic marketing win for you but of course, you have to pay for the LED billboard price.
These LED billboards can display high-quality information to a wide range of potential customers, wherever the screens may be installed. From simple announcements to incredible 3D animations for promotions, LED screens can deliver them and grab the attention of anyone passing by.
Cost-effective Option
While the LED billboard price is relatively high, it is a cost-effective tool. It costs way less as an effective advertising medium compared to other standard mediums like TV or radio. LED billboards have a low cost per impression, considering the target reach and potentially high exposure they offer.
Investment Considerations
If you buy LED billboard, it will serve as an investment you can use for a long time and even rent out for additional profit. It is an incredible investment, considering the fact that it is multifaceted and can go with the fast-changing trends of today's digital market.
Establishes Excellent Brand Reputation
Paying for the LED billboard price is worth it, especially if using one can establish a more positive reputation for your brand. LED billboards are often considered state-of-the-art and expensive so if you use them for promotion and advertising, the market will see your brand in a bright light. Choosing a reputable LED screen supplier will also help you boost your reputation in the same vein.
Factors That Influence The LED Billboard Price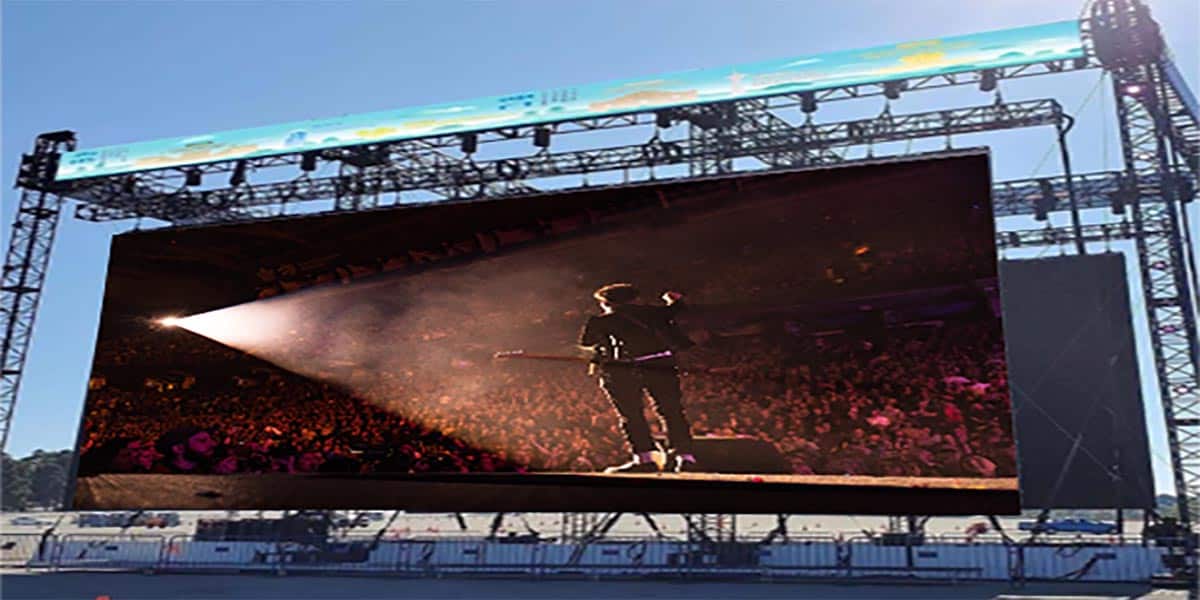 Once you've set your sights on getting an LED billboard, the next step is to look into the prices you will encounter. One digital LED billboard price can be different from the other, depending on different factors. Some of the factors that can affect these numbers include the following:
Size
Massive LED billboards are logically more expensive than their smaller versions, as long as they have the same specifications. Bigger LED billboards are more catchy and difficult to ignore so they will catch the attention of more people. Choosing a 10 x 20 standard billboard will be fine if you don't have enough budget to spare but a bigger one can also be a better choice.
Location
A strategically located LED billboard has a higher LED billboard price compared to one that's installed in a place where people barely pass by. Highly visible LED billboards are the ones located on highways and busy intersections, where people in traffic can stare at them for hours. Highway billboards are also massive with the standard size of 20 x 60 so it's only logical that they're more expensive.
Duration
Longer videos and animations on LED billboards are more pricey than a 10-second message to consumers. The good news is that society now has a shorter span but this also means that you have to get creative with your content and make it possible to catch the attention of people using a short clip. A short, sweet, and catchy campaign can also be seen by more people each day.
Design
The design of the billboard and the content will also influence the LED billboard price. Simple and standard billboards are less pricey than the ones with complex designs. It's important to consider design as an important factor since it can add to how catchy the campaigns look.
Installation
The installation of the billboards will also matter greatly if you decide to invest and buy one. You will need to pay for the actually putting up of the LED billboard. And if you install it in a commercial space you don't own, you also have to pay for the monthly rental rate. Make sure to check with your LED supplier.
Standard LED Billboard Prices
It is important to look into the breakdown of the LED billboard price and all the factors that affect it. It's vital to have a clear understanding of what you are investing in. There are two ways you can invest in LED billboards, first is to purchase one and second is to rent one. Of course, buying one is significantly more expensive than just renting one. Here are some of the prices to look out for.
| | |
| --- | --- |
| Types Of Billboards | Prices (USD) |
| Purchase | |
| Indoor LED Billboard | Approximately $59,000 |
| Outdoor LED Billboard | Approximately $280,000 |
| Installation and other fees | Around $118,000 |
| Rental | |
| Physical Billboards | $750 to $14,000/month |
| Digital Billboards | $10 to $15,000 |
| 10-second Blip | $10/day |
| Dedicated Billboards | $1,200 to $15,000/month |
| Possible Inclusions: | |
| Hiring an ads designer | $150 per project or $150 to $500 per hour |
| Material | $1-$1.50/square foot |
The LED billboard price of purchasing an indoor LED billboard is less than its outdoor version. The outdoor LED billboard price is higher because the screens are designed to withstand weather elements, from the heat of the sun to heavy rain. Of course, you will also have to consider the installation and transport of the LED billboard once you purchase one.
In terms of rental, the LED billboard price covers the duration of the campaign, whether you have a 7-second clip or a full 5-minute commercial. They are often priced based on how long you want them to run on the LED billboard on a daily basis.
LED Billboard Price FAQs
If you're still unsure about using an LED billboard for a campaign, here are some basic FAQs that may help you decide if it's the best option for you.
Are LED billboards profitable?
Definitely, yes! LED billboards are profitable and so are an incredible investment. They are great tools for marketers, especially when they are installed in a strategic location. Depending on the size of the LED billboard, you can get a profit of $300 to $2,000 monthly for smaller screens and $1,500 to $3,00 monthly for larger ones.
How can I install an LED billboard on my property?
More than just worrying about the LED billboard price you have to pay, you also need to look into where you will install it. It won't really work if you don't have a space to install it but if you plan to use your own property, you can save much and earn much more in the process.
To install your LED billboard on your property, call your local government for zoning regulations. Make sure you allot around $20,000 to $30,000 for the installation.
How long will it take to build the structure for my billboard?
It takes around 4 to 8 weeks for the structure to be completed but there are other factors that would need to be considered, including permits, weather conditions, and even the complexity of the structure's design. Some complex billboard structures can actually take up to 6 months to finish.
How long will I wait before I can profit from an LED billboard?
When purchasing one, the LED billboard price is considerably high. The good news though is that you can get it all back in the span of 2 and a half years, along with the price of the land and the installation fees.
Where can I get an LED billboard?
You can get an LED billboard from your local LED supplier but you can also explore your options online for popular LED companies and suppliers that can help you with your needs. Make sure to look into several suppliers just to be sure you've exhausted all your options.
Conclusion
Whether it's a purchase or rental, it cannot be denied that an LED billboard price is quite hefty. Purchasing one will also be more expensive than renting one so make sure you take into account your budget in deciding between these two. With the former, it is a one-time payment and you can make a profit by renting it out. With the latter, you need to pay a daily rate for as long as you need to use it for a campaign.
Many factors play a role in the final amount of the LED billboard price. You might need to pay over $100,000 to purchase an LED billboard and around $10,000 monthly for rental. Make a decision by considering all your requirements and circumstances.