Do you have an upcoming event that requires a marketing stunt to catch the attention of as many people as possible? If you are, get the LED screen rental price list out and start looking through them one by one to get the best option for you.
If you are not sure if this is the ideal move to take for your project, exploring all your choices first may also be considered. It would be better to look into the whys and hows of renting a display before actually checking on the LED screen rental price that you have to pay.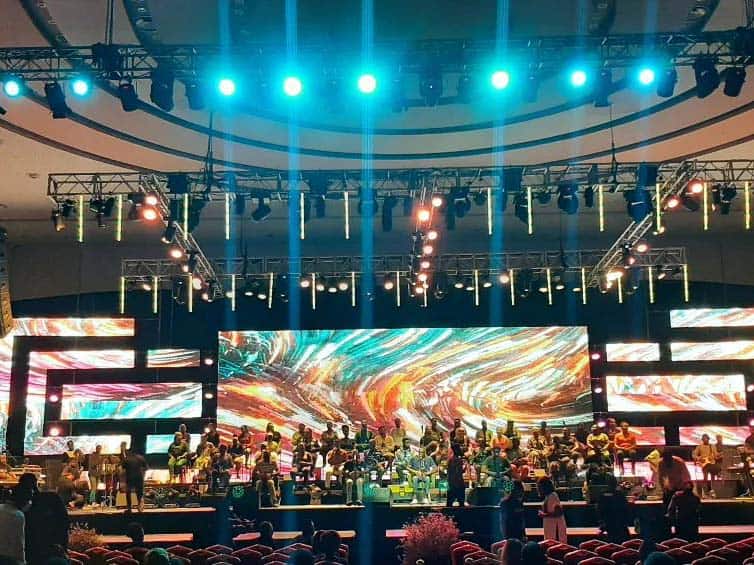 Why choose to rent an LED screen?
A LED screen is a magnificent marketing tool that can generate more customers and profits. While it might be an incredible idea to just buy them, there are cases when skimming through a LED screen rental price list is your best option. If you're looking for reasons to rent one, here are some worth looking into.
Limited Budget
If you don't have enough budget to actually buy the LED screens you need for the promotion, renting is the next best thing. It may actually be the better fit given the situation since the LED screen hire price is considerably lower compared to investing in one.
When exploring the market for the ideal LED screen and matching the prices with your budget, be open to the possibility of both purchasing and renting. And check you're running budget as you go along.
Short Period Of Time
Renting a LED display is the best move for you if the marketing stunt is a one-time thing. If this promotion gig is not your usual work and you don't usually deal with the marketing side of the industry you're in, renting is the ideal choice. Ask the supplier for the LED screen rental price list so you can check out which of their offers are suitable for your case.
Strategic Location
LED screens can be fixed or portable and some suppliers already have a location they offer together with the screen. This is an incredible opportunity, especially if it is installed in a strategic location where many people see it. So if you want to make the most of this, renting an LED display is the key, and checking out the LED screen rental price list is the next step to make.
If you want to set it up in a specific location though, that's also an option. Suppliers can deliver the LED panels you need and install them in the location you specified and even other services that are needed to operate the LED screen.
Reliable Support
Skim through the LED screen rental price list if you're a newbie and LED screens are a stranger to you. Operating an LED screen requires an understanding of how these displays work. If you don't have the technical knowledge and you're too busy to learn about it beforehand, renting a display and hiring a reliable staff is the better option.
Renting an LED screen usually comes with transportation, installation, operation, and maintenance. The supplier will provide a trained staff when necessary, which makes renting the ideal decision for first-time users of LED screens for promotions. Trained staff can help make sure that the promotion efforts are maximized so that goals are met.
Flexibility & Customization
Another reason to rent LED screens rather than purchase them is because of the flexibility of the offers. Purchasing an LED screen means that your budget will be limited to just that. When renting though, you can look at the supplier's LED screen rental price list, choose among the offers, and customize the services to your needs.
Marketing Power
LED screens have the power to easily grab the attention of people, especially today when the world is dominated by visual images and videos. This is why they are very popular today and why you can benefit from using them for your marketing and promotion needs. Whether you are buying or renting, the displays will be a big advantage to you.
Factors That Affect LED Screen Rental Prices
You can check on the LED screen rental price list of the supplier you have your eyes on and compare the prices when purchasing and renting one. Renting an LED screen can often be more affordable. But it would all depend on your requirements and demands. The price may increase or decrease depending on a number of factors. Some of these factors are the following:
Specifications
LED screens come in different sizes and pixel pitches. Large-sized LED screens will require more panels and so can be more expensive compared to smaller displays. In terms of pixel pitch, the smaller it is, the brighter, clearer, and more vibrant the images are on the display. Of course, this also means it has a higher cost.
An outdoor LED screen rental price with a small pixel pitch is higher compared to when the screen is indoors since many of these screens are bigger and have better brightness.
Type Of Installation
LED screens can come in different forms, from a massive billboard display to a large screen installed on the side of a bus. If it's the same size, a mobile LED screen is more expensive than a static and fixed one, especially since you have to take into account the rental fee for the vehicle and the person driving it.
Service Time
The length of time you will rent the LED screen will be taken into account in the LED screen rental price list. More time equates to more money. The longer you rent and use the LED screen, the higher the cost you need to pay. So make sure you weigh the expenses and the possible profit outcome from the promotion.
One good thing about renting an LED screen for a longer period of time is that the rental fee usually decreases after the first day.
Installation Charges
LED screens have unlimited potential when it comes to sizes and shapes. This means that all these aspects depend on your creativity. And if the installation is complex, the supplier will charge a higher amount for the installation fee.
Season
Like any other industry, the rental rates of LED screens tend to be higher during the peak season. Depending on the location of the supplier, the peak seasons can be different from one to the other.
Supplier
The LED screen rental price list of one supplier is different from another. Some suppliers, especially when they're already established and popular in the industry, charge more than new and less well-known suppliers. Decide if you would prioritize your budget or the quality of service and weigh your options.
A Standard LED Screen Rental Price List
After checking out all the factors that can affect the rental cost, the next step is actually going through a LED screen rental price list. In general, rental costs may range from $500/daily to $5,000/day. Here are some of the prices you can explore.
| | |
| --- | --- |
| Type of LED Display | Rental Fee Per Day |
| Basic LED Display Panel (2 x 2 feet) | $150 |
| Mobile LED Screen | $150 |
| 12 x 8 feet with 24 panels | $3,600 |
| 16 x 10 feet with 40 panels | $6,000 |
| Modular LED Screen | $200 |
| 12 x 8 feet with 24 panels | $4,800 |
| 16 x 10 feet with 40 panels | $8,000 |
| Jumbo LED Screen (20 x 12 feet with 60 panels) | $9,000 |
A basic LED screen rental price list
This is only a sample LED screen rental price list and can change depending on the supplier and all the other factors discussed above. You would have to take into account other services you availed on top of the actual rental.
Conclusion
Renting an LED screen is the obvious choice for many who want to use the marketing power it wields without emptying their pockets to buy one. Skim through the LED screen rental price list and decide if this is the ideal choice for you. Look into all the other factors that may affect the price and see if you can lower them to meet your budget while keeping your requirements. You can even compare one list from one supplier to another.