LED screens have dominated the visual world for a reason – they get the most attention from people and they are cost-effective. It's how a new and massive industry was introduced to the global market. LED screens for hire and purchase have become a visual tool for many industries, delivering amazing flexibility that can be used in different applications and showcase a wide variety of content.
LED screen hire for events and other purposes has become a trend today. In fact, the global market for rental outdoor LED screens is valued at approximately $7.33 billion USD in 2022 and is predicted to double in value by 2030 to $14.71 billion USD. These values are dedicated to outdoor LED screen hire. Renting indoor LED screens is not even included in them yet.
If you're thinking of getting an LED wall hire for your next marketing stunt, renting the screen may be the best step to take. LED screens easily catch people's attention, which is a good thing for any marketing and promotion schemes. But before doing so, take the time to learn everything that revolves around renting an LED display. This will prepare you by the time you finally decide on talking to suppliers for the project.
What Are LED Screens for Hire
LED screens are light-emitting diode displays that show vibrant images and displays. Similar to televisions, they are thinner, lighter in weight, brighter, more energy-efficient, and showcase better color contrast. They are often used for marketing promotions and events, which is how LED screens for hire became popular.
LED screens for hire simply refer to renting LED displays, whether for personal or professional use. You might also hear about LED display rental or LED wall hire, which all pertain to the same thing. The major difference comes with the type of LED screens being rented. The transaction follows one general process that you would need to be familiar with.
Initial Communication with the Supplier
The real first step in renting LED screens is choosing a reliable and trustworthy supplier. After that, making first contact is necessary. Reach out to your chosen provider via call or email. Include all the queries you have about their services and check out the types of LED screens they offer and their prices.
LED Screen Specification, Customization, and Quotation
Be as detailed as you can with your needs to get a proper assessment and quotation. Look at all the available LED screens for hire offered by the provider and relay all the basic information that may be considered in choosing an LED display.
Contract Signing
The next step in this LED screen hire for events process is contract signing. This is the best opportunity to haggle and even ask for discounts. Typically, the provider will ask you to pay a downpayment of around 25 to 50 percent of the entire cost. Make sure that you will push through with the rental since the downpayment is often non-refundable. Some providers can treat the money as credit though if you plan to use their services in the future.
LED Screens for Hire Briefing
After the contract signing, you will work with your provider to check out the LED screens for hire you chose. This is the part where your provider will share with you ideas and best practices when using LED screens. You will also show the content you plan to play in detail and share the soft copy of that content. This step occurs several days before the event to be fully prepared.
LED Screen Installation & Operation
A day before the event, LED technician/s will arrive at the venue to check out the site and give you an estimate of the time it takes to install the LED screens and what they will need for the task. More often than not, they already have everything they need and would just require your assistance.
On the day of the event, depending on what's on your LED screens for hire contract, a technician will be made available to operate and run the content. If you choose to operate it yourself or through your own staff, you can also do that. The technicians are offered together with the LED screen rental to tackle possible technical issues and troubleshoot on the spot.
Disassembly and Packing Up
After the event is over, the final step is to pack up. The LED screen is powered down and the technicians will start disassembling the display. After a day or two, you will receive a message from the provider's sales representative to ask for a review of their services.
Why Do You Need LED Screen Hire Services?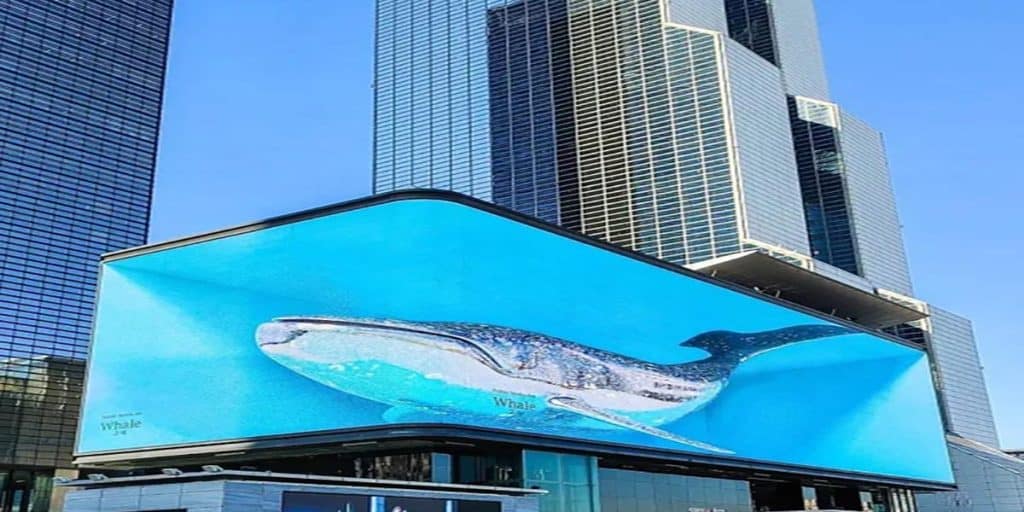 Why go to all the troubles and avail of the LED screens for hire services? There are many reasons you can use an LED screen. One of the major purposes of LED screens is to up the ante of events, both in terms of visual aesthetics and viewer engagement. These LED displays are trending for a reason. It means they are successful in catching people's attention and effective in their promotion prowess.
You can avail of LED screen hire for events for the following purposes:
You need LED screens and you don't have enough money to purchase them
Your event is held outdoors in the daytime and requires viewing of some content
You need an impressive element in the event to spruce up the venue's aesthetics
Your event requires some form of visual effects
There are so many reasons why you should take a chance at an LED wall hire and one of the convenient things about these LED displays is that they can be flexibly used on different occasions, including the following:
Corporate events and conferences
Anniversary and birthday parties
Church events
Political rallies
Trade shows
Seminars and business meetings
Weddings
Concerts and festivals
Museums and exhibits
Availing of LED screens for hire services in your event, whichever it may be, can help increase audience entertainment and engagement. It can even be used to generate extra revenues from sponsors.
What Are the Types of LED Screens for Hire
LED screens are guaranteed to provide many benefits to their users but you also need to choose the right type of LED screens for hire to enjoy their maximum potential. Here are some of the LED display types that many providers offer in the market today.
Indoor vs. Outdoor LED Screens
In terms of the location of your venue, you should choose the appropriate type of LED screen to use. Under this category, you can either go for indoor LED screens or outdoor LED screens. And here are their differences.
Indoor LED Screens
Most often modular in construction
Usually comes with higher resolution
Often flexible and can fit through doors and hallways
Has higher levels of brightness
More durable and better protective covering (cabinet)
Structured for far and wide viewing distances
Often come with lower resolution and pixel density
Mobile vs. Modular LED Displays
Two types of LED displays you should also decide on when availing LED screens for hire services are mobile LED displays and modular LED displays. You need to figure out which of these two is perfect for your visual and display needs. Here are their major differences. 
Mobile LED Displays
Usually installed onto a truck, taxi, or trailer
Travels from one location to another (optimum market reach)
Meant to operate outdoors
Short and speedy set-up
Cost-effective and budget-friendly
Features logistic flexibility
Modular LED Displays
Comes in individual panels and are assembled like puzzle pieces
Needs trussing equipment for installation
Features custom sizes and shapes
Most often have indoor functionality but can be offered for outdoor functionality
Delivers a clean and seamless look
Has a modern and lightweight design
Types of LED Wall Panels (For Modular LED Displays)
Besides all of these types, you still have the option of using quirky and unique LED displays. These screens are guaranteed to catch people's attention and they won't have any other choice but to be mesmerized by them. Here are some of the awesome LED screens for hire you can check out.
These types of displays can take any shape and form, making them a good option if you're a bit creative and want to recreate the complex design you've imagined. You can see many of these types in a spiral design.
These screens are transparent so you should expect to see through them. The content that will be displayed is not completely visible so you should design your content respectively in a way that will be compatible with the screens. They are perfect for elegant aesthetics and stunning visual effects.
3D LED Displays
The best candidate for an enormous marketing stunt, these LED screens for hire are the most innovative and inventive among all the other types. These displays bring your content into reality and play with the minds and eyes of people, making the visual experience more immersive. In this case, content is king so make sure that you have 3D content to show.
Exploring Prices of LED Screens for Hire
The standard LED screen hire price relies on so many factors that getting a quotation directly from the supplier is still the best option. If you want to have a look at the numbers, here are some of the prices offered today.
| | |
| --- | --- |
| Types of LED Displays | Price per Day |
| Mobile LED Screens (2 x 2 ft panel) | $125 |
| Modular LED Screens (2 x 2 ft panel) | $175 |
| Mobile LED Wall (10 x 16 ft – 40 panels) | $5,000 |
| Modular LED Wall (10 x 16 ft – 40 panels) | $7,000 |
When getting LED screens for hire, prepare at least $3,500 for the 1 day rental of the display. If you have an estimated price of $40 to $70 per 1-foot panel, it's not surprising to spend around $3,000 to $5,000 for the daily rental of the LED display.
The good thing when renting for consecutive days is that the LED screen hire price decreases by 20 percent on the second day. The first day will always have the most expensive rating so make sure to take that into account when budgeting for your event. Here are other factors that can affect the price of your LED screens for hire:
Resolution and pixel pitch
Type of LED screen
Size of the LED display
Event location
Duration of the usage and service time
Installation charges
Structural cost (Cabinets and mounts)
Shipping and delivery charges
Possible tax
How to Choose Which LED Screens for Hire to Avail
In deciding which LED screens for hire to choose, you need to look at the factors you have to prioritize as they correspond to your needs. To start with, these are the considerations you have to answer and collaborate with your provider.
Size of the venue and the available space
Minimum and maximum viewing distance
Location of the event
Duration of the event
Budget dedicated to the LED screens
From there, you can skim through all the LED screens for hire available from your vendor and choose the ones with specifications that match your needs. Pay attention to the specifications of the LED displays, including the following:
Size of the display
Pixel pitch and resolution
Viewing angle
Refresh rate
Color contrast
Brightness
Protective structure
Conclusion
Using LED screens for hire is one of the most cost-effective ways of marketing and promotion today. Since they are cheaper than buying LED screens, you don't have to rip your wallet open just to be able to afford the visual value that these LED displays offer. Make sure to take into account how long you need to use the LED display. If you're looking at long-term use, investing in purchasing one may be the best option for you.
Choosing to LED screen hire for events may be an additional cost but it's also an additional value to the event. A faster return on investment can also be expected when it's used as a marketing and promotion tool. The key is to learn how to properly wield these LED screens to your benefit.