Today's world stages have transformed from simple pedestals to raise artists, guests, and performers up for everyone to see to otherworldly setups that will take you somewhere limitless. This is made possible with the help of a stage LED screen. The adoption of these vibrant displays to be used as stage backgrounds helped
According to Zion market research, in 2022, the LED display global market has a value of $15.3 billion USD and is expected to increase to $23.3 billion USD by 2030. One of the reasons for this increase is the acceptance and fast adoption of LED screens in many industries. One of the major contributors to this increase is the entertainment industry, where LED screen stage design has become necessary.
Whether you're organizing a rock concert or a formal orchestra performance, using a stage background LED display big screen is a good option. This addition will create a magical experience for the viewers. The added stage design levels up the aesthetics of the event and performance. This has only continued to improve as LED technology further improves.
What Is a Stage LED Screen
A stage LED screen refers to a massive display often installed into the stage's back to show images and videos that can serve as dynamic backgrounds. The use of this screen on stage has risen in popularity, especially with the advancements in LED technologies. With the visual aesthetics these LED displays provide to viewers, they get to enjoy an artistic experience unlike any other.
These LED screens can be installed in different parts of the stage and not just at the back. A stage LED screen can be wall-mounted on the sides or hung above the stage for an otherworldly design. Wherever they are installed, they are conveniently controlled using either a video switch or a computer.
Whatever stage LED screen size you may be using, they all produce vivid images and videos, along with high color contrast and accuracy. They can also be tailored both in the size and shape you want them to have, giving the screens unlimited potential you can explore.
Stage LED Screen Applications
A stage LED screen can be used in a variety of ways, with different applications worth considering. With the popularity of this screen adoption, it's not surprising that these screens can be used in different events and applications. Some of the most popular ones are the following:
1. Concerts and Stage Performances
The stage LED screens are used in stage performances, from theater productions to concerts. When using a stage background LED display big screen, the visual experience is maximized, adding to the storytelling for theater productions and audiovisual fun for concertgoers.
2. Corporate Events and Business Presentations
Having a stage LED screen for corporate events and presentations can create a more visually engaging environment. The audience can better participate when they see reports on slideshows.
3. Trade Shows and Festivals
With trade shows using stage LED screens, product showcases can be elevated in style and quality. The brands and products can be presented in greater detail and more eye-catching way that will definitely attract the attention of the people who attended.
4. Live-Streaming for Sports Events & Contests
A stage LED screen is used for sports events to livestream the current games and add highlights and promotional content to the mix. LED displays are perfect for such events because of the high refresh rates of these screens so they can be controlled in real-time.
Benefits of Using a Stage LED Screen
The reason why many industries are integrating LED screens into their stage designs is primarily due to the benefits that this simple addition offers. An incredible LED screen stage design offers the following advantages:
Improved Audience Engagement
The usage of a stage LED screen can easily improve audience engagement since the displays will create a more immersive experience they can enjoy. This means that with more content for them to see, they are more inclined to pay attention and participate.
Content Versatility
You can display all sorts of content on an LED screen, from vibrant images to quirky videos. You can even show slides for a presentation and live feeds from real-time live cameras. The world is your oyster.
Highly Customizable Specifications
Another advantage when using a stage LED screen is that these displays can be customized based on what you need. You can easily adjust the sizes, resolution, brightness, and color contrast of the screens and there are available displays that can match whatever specifications you need.
Cost-effective & Energy-efficient
While a stage LED screen price may not come cheap, the display is guaranteed to be cost-effective. Getting an LED screen is more of an investment and you can benefit from using it for your business needs after some time. It's also energy-efficient and won't make a dent in your electric bill.
Easy Control & Management
A stage LED screen is easy to set up because the modules are portable and lightweight, making them easy to transport and install. Whether you choose to wall-mount, stack, or hang the screens, everything is possible.
After setting up the LED screen stage design, controlling and managing the content displayed on the display is also simple. You can use a user-friendly software and control system to manage the LED screen, including its real-time content and timing.
More Revenue Opportunities
Finally, using a stage LED screen is a revenue landmine. With the entire event being more engaging and interesting, ticket sales will increase. Sponsors will also be more likely to pitch in, especially when you get to display their logos and products on a large screen.
Stage LED Screen Prices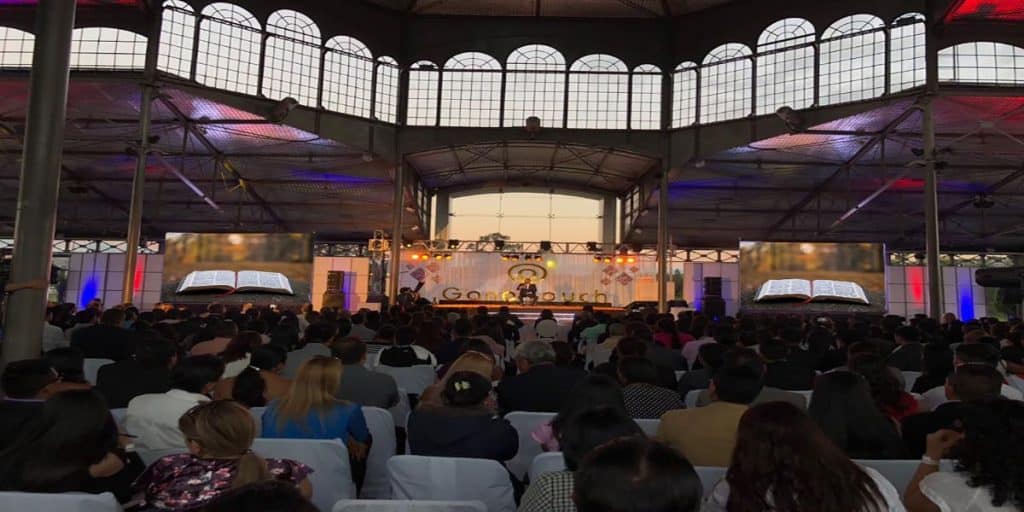 The stage LED screen price to pay for depends on several factors, including screen size, resolution, and even the type of LED technology used. For the sake of creating a guide for prices, here are some of the sizes of stage LED screens that may be used:
| | |
| --- | --- |
| Type of Stage LED Screen | Prices (USD) |
| 65-inch Full 1080p HD indoor LED screen | $1,000 to $3,000 |
| 55-inch 4K indoor LED screen | $1,500 to $4,000 |
| 65-inch 4K indoor LED screen | $2,500 to $6,000 |
| 75-inch standard indoor stage LED screen | $2,500 to $6,000 |
| 100-inch Full 1080p HD indoor LED screen | $5,000 to $10,000 |
| 300-inch Full 1080p HD indoor LED screen | $50,000 to $100,000 |
| 100-inch 4K indoor LED screen | $10,000 to $20,000 |
| 300-inch 4K indoor LED screen | $100,000 to $200,000 |
| 60-inch Full 1080p HD outdoor LED screen | $4,000 to $6,000 |
| 60-inch 4K outdoor LED screen | $6,000 to $8,000 |
| 400-inch standard outdoor LED screen | $25,000 to $100,000 |
Stage LED Screen vs. Traditional Stage Screen
If you are still hesitating in relying on a stage LED screen because of how familiar you've become to the traditional kind, here is a comparison between two types to help you make a more informed decision faster.
| | | |
| --- | --- | --- |
| Aspects of Comparison | Stage LED Screen | Traditional Stage Screen |
| Cost | Cost-effective (Cheaper in the long run) | Cheaper (But with high maintenance costs) |
| Customization | Highly customizable with more variety | More fixed design and less variety |
| Creativity & Effects | Does not require stage props & more engaging effects | Will need stage props to create a more unified look |
| Storage | Easy to store | May be bulky and difficult to move or setup |
| Longer Lifespan | Longer | Traditional lighting systems used in stage require regular replacement |
Stage LED Screen Buying Guide
Once you've set your mind on a stage LED screen, the next step is to purchase one. A smart purchase is a well-thought-out decision that you're sure you won't regret. Here are the vital aspects you need to consider when choosing the best LED screen for your stage design.
Location
Will your stage be indoors or outdoors? There are LED displays not suitable for outdoor installation so the location plays a huge role in your LED screen choice. Outdoor LED displays are often more durable and have high levels of brightness to operate without glare even when under direct sunlight.
Specifications & Configuration
LED screens have their respective specifications and configurations. One stage LED screen can be very different from the other so make sure to look into the following components:
Resolution
Aspect ratio
Viewing distance
Pixel pitch
Screen Dimensions & Weight
Another factor to look into before choosing an LED screen for the stage is its weight and dimension. You need to choose a screen that's large enough that it will still offer clear images from a distance. The standard rule for stage LED screen size is that if the last row in the audience is 30 meters away from the background LED display, the screen height must be around 3 to 4.9 meters.
When it comes to the weight of the stage LED screen, take into account its stability and the location you're planning to install it. If you're planning to hang the LED screen above the stage, choose a more lightweight LED screen to avoid possible problems.
Stage LED Screen Stability
The stability of the LED screen on stage will dictate if it will successfully do its role or not. Make sure to double-check its pedestal or mounting structure and that the material it's made of is strong enough to handle its weight. The most important thing is that the stage LED screen is stable and safe, as well as won't obstruct the view of the audience.
Budget & Prices
Last but not least, make sure that your budget matches the stage LED screen price. Explore the market to find the LED display with the features you need and with a price tag that fits your budget.
Conclusion
A stage LED screen can transform your event into an otherworldy aesthetic masterpiece. The designs and ideas are endless and the trend has caught on that many people are looking forward to it. If you want to invest in one, you'll get to benefit from the advantages an LED screen can bring to a stage. Inquire now to get the best deal for you.