LED screens have dominated the globe, from Asia to the West in South Africa. According to the FMI market report, there were around 30.9 million LED and OLED displays in 2017 alone in South Africa, and is expected to grow to 206.7 million screen units by the year 2026. These statistics are applicable even if the LED screen prices in South Africa increase because of the high demand for LED displays.
If you're checking out LED displays in South Africa, take the time to understand all the options you have and the prices and costs that come with them. It is dangerous to invest in something you either don't need or don't understand in the first place.
Understanding LED Screens in South Africa
The first step in understanding what LED screens are is not to skim through the LED screen prices in South Africa but to learn what LED display is.
What is an LED Display
LED means light-emitting diodes, which are the semiconductors that produce light and in the process, colors and images. An LED display refers to a device that produces visual shows through texts, images, and videos using LEDs.
The LEDs are typically installed on a module in a specific arrangement, depending on the type of LED display it is. They are then managed using a control system and microcontroller, which make these LED displays more convenient and flexible to use.
Advantages of Getting LED Screens in South Africa
Investing in LED screens in South Africa will require checking out LED screen prices in South Africa. Much more than that, you also need to make sure that this is something you want and need. If you're hesitating and you need some reassurance, here are the advantages you are guaranteed to benefit from these devices.
Excellent Visual Impact – LED displays offer clear and vibrant images that are easy to see and catch people's attention. They are dynamic, engaging, and customizable and whatever content you show in them will guaranteed to reach their intended audience, especially if you place them in high-traffic areas.
Easy Portability – LED displays are easy to transport and install since they are like puzzle pieces you can put together. While they have different sizes, massive ones are usually built using square LED modules. It's one of the reasons why the LED screen prices in South Africa are a bit high.
Wide Market (Audience) Reach – Since LED displays are very flexible in terms of size and shape, you can build a massive screen and have a wide market reach. It is even used for live streaming and as a backdrop for concerts, festivals, and large conference meetings so that everyone will be able to see whatever content is shown in front of the venue. They remain vibrant and clear even when seen from afar.
High Levels of Brightness and Luminosity – LED displays are powered by luminescence so brightness is only to be expected. Many LED screens are designed to have extreme brightness to be able to operate outdoors even when exposed to direct sunlight.
Extremely Profitable – The high LED screen prices in South Africa serve as an investment you will pay for once you purchase the LED displays you need. You can expect fast ROIs since they can be used for brand and product advertising which has become a trend for many companies, with their market reach and eye-catchy aesthetics.
LED Screen Applications
The applications of these LED screens are wide and varied because of how flexible and highly customizable they are. It's one of the reasons why the LED screen prices in South Africa can be a bit high in some instances. Here are some of the most common applications of LED displays in South Africa.
Sports scoreboards
Outdoor electronic billboards
Musical event backdrops
Company function presentations
Brand and product advertising
Wedding information display
Church worship lyrics and response display
Traffic and road signs
What Are the LED Screen Prices in South Africa?
The LED screen prices in South Africa vary from one unit to another, depending on many factors, from the size of the screen to the brands they carry. If you are planning to get one, prepare at least 3 525 South African rand (ZAR) to around 19 910 (ZAR). Make sure that you have allotted enough money in your budget to be able to afford the LED display you need.
outdoor lED screen prices in south africa
P4 outdoor LED screen price
Price: R200,000 to R284,000
Size: Width 4.096m x Height 3.072m;
Pixel pitch: 4mm;
Brightness: ≥6500 nits;
LED module size: 256mm x 128mm;
Drive model: 1/8 scan;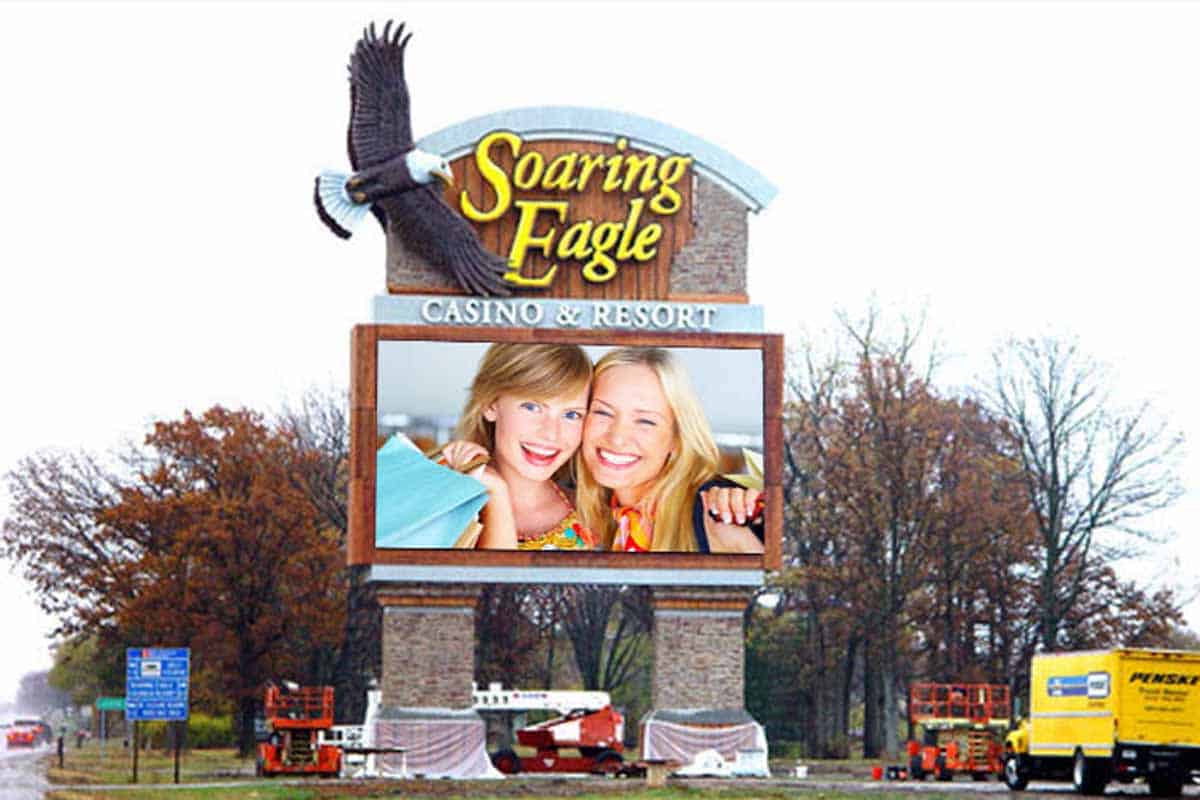 P5 outdoor LED display price
Price: R130,000 to R182,000
Size: Width 3.84m x Height 2.88m;
Pixel pitch: 5mm;
Brightness: 5800 nits;
LED module size: 320mm x 160mm;
Drive model: 1/8 scan;
P8 outdoor LED video wall price
Price: R230,000 to R320,000
Size: Width 5.76m x Height 3.84m;
Pixel pitch: 8mm;
Brightness: 5800 nits;
LED module size: 320mm x 160mm;
Drive model: 1/5 scan;
P10 outdoor LED Billboard price
Price: R440,000 to R610,000
Size: Width 7.68m x Height 5.76m;
Pixel pitch: 10mm;
Brightness: ≥6000 nits;
LED module size: 320mm x 160mm;
Drive model: 1/2 scan;
What Are the Factors That Can Affect LED Screen Prices in South Africa?
Whether it's the LED screen price in Nigeria or in Ghana, there will surely be factors that can either increase or decrease its value. If you plan to adjust different aspects of your purchase to make sure you can afford it, here are some of the factors you can look into to help you list down budget-friendly options for you.
Rent or Purchase
If you believe that the LED screen prices in South Africa are high for your budget, you can forego purchasing and choose to rent the screens instead. This is applicable if you only need the display for a one-time event and you're not planning on investing in it in the first place. Renting will often include hiring an expert crew to help you with the installation, especially if it requires a complex setup.
Indoor or Outdoor
You should choose an LED display by considering the location you will install it on. Outdoor LED displays have significantly higher LED screen prices in South Africa than their indoor counterparts. Two reasons for this difference in prices are brightness and protective structure. Outdoor LED displays need to operate at high levels of brightness to function effectively even when under direct sunlight.
In addition to that, since these displays are installed outdoors, they are also exposed to weathering elements like rain, snow, and wind that can damage them. These outdoor LED screens are built with more durable and weather-resistant cabinets so that they will be effective outdoors and can even last for a long time.
LED Screen Specs & Configuration
LED screens with high brightness, low pixel pitch, high resolution, and massive sizes will have high LED screen prices in South Africa. When looking for LED displays that can cater to your visual needs and at the same time fall within your budget range, the screen's specifications are the perfect factors to adjust. You can either increase the specs to match your high visual standard or lower them so that you can easily afford them.
Size & Shape
LED screens are popular for being highly customizable to the point that you can decide its size and shape with your imagination and budget as the only restrictions. The complex level of the sizes and shapes will also affect the LED screen prices in South Africa so if you have a limited budget, stick with the standard ones. If you want a more customized aesthetic, prepare more budget you can spend on them.
Type of LED Screen
There are different types of LED screens you can use and they match their purpose. If you're hunting for a specific kind of LED display, here are some of the most common ones available in South Africa:
LED text screens
Outdoor LED display
LED clocks & exchange rate displays
Sports LED screens and scoreboards
LED traffic screens
LED gas price displays
Location
The LED screen for church price in Ghana may be different from the LED screen for church price in Nigeria. This is because your location and the location of your supplier will be taken into account when calculating the shipping fee and other charges that the vendors will add to your expenses.
Extra Charges
Last but not least, there are extra charges that come with both the rental and purchase, whichever you choose. Some of these charges include shipping and delivery, installation, and maintenance. If you have some technical knowledge about LED screens, you can save so much by doing tasks yourself.
How Do You Find the Best Deals for LED Screen Prices in South Africa?
Finding the best deal takes more than just knowing about the different LED screen prices in South Africa. It requires more thorough market research and a lot of comparisons. Here are some excellent tips to live by if you want to benefit from the best LED display deals in the market.
Shop Around and Compare Prices
Check out the best prices of LED screens offered in the market today. Take the time to shop around and visit several vendors rather than choosing the first one you see. Make a list of the choices you believe pass the requirements you are looking for, from specifications to prices. Then choose the most cost-effective option for you.
Take a Look at Used and Refurbished LED Display Options
Used and refurbished LED displays are offered with low LED screen prices in South Africa. They are not rejected but pre-loved so while they may not be brand new, they function and operate perfectly well. Make sure you go to a vendor that's known for delivering high-quality and perfectly conditioned refurbished and used LED screens.
Choose the Top LED Display Vendors in South Africa
There are many LED display vendors and suppliers offering their respective LED screen prices in South Africa. Choosing a specific one can be overwhelming so to help you with this task, here are some of the top 5 LED screen vendors in the country:
Polycomp
| | |
| --- | --- |
| Established: | 1985 |
| Headquarters: | 5a Fountain Rd, Eastleigh, Edenvale Edenvale, 1645, South Africa |
| Contact Numbers: | +27 116082770 |
| Specialties: | Outdoor and indoor LED displays |
Polycomp is an LED brand that has rapidly expanded to different sectors of LED, from lighting to displays. The company engages with several industries, including advertising, entertainment, and transport. It is popular for designing LED displays that feature 16 million to 1 billion colors.
One Digital Media
| | |
| --- | --- |
| Established: | 2005 |
| Headquarters: | Paardekraal Close the Interchange, Somerset West, 7110, South Africa |
| Contact Numbers: | +27 211804888 |
| Specialties: | Digital LED signage solutions |
Another company to ask for their LED screen prices in South Africa is One Digital Media (ODM). The company offers digital LED signage solutions and high-resolution screens. It is a trusted supplier in South Africa, especially in terms of large-scale advertising.
Power Screens
| | |
| --- | --- |
| Established: | 2008 |
| Headquarters: | 100 Totius St, Groenkloof, Pretoria, 0027 |
| Contact Numbers: | +27 12 452 2000 |
| Specialties: | Indoor LED display, outdoor LED display, mobile LED display boards |
Power Screens is another popular LED provider in South Africa. The company offers a wide range of digital LED signage networks and a product portfolio. Specializing in advertising and marketing, the company offers only top-quality products as a result of continuous overseas training and research.
Prismaflex International
| | |
| --- | --- |
| Established: | 2000 |
| Headquarters: | Block B, 4 Herman Pieters Street, Hughes, Boksburg, South Africa |
| Contact Numbers: | +27 11 823 5008 |
| Specialties: | Signage, SMD modules, billboards, and BBM control systems |
Prismaflex South Africa is an LED display provider backed by its parent company, Prismaflex International. It is another company that's worth looking into its portfolio and LED screen prices in South Africa. The company takes pride in its expertise in putting together LED screens and delivering high-quality LED modules and signages.
Alive Advertising
| | |
| --- | --- |
| Established: | 1996 |
| Headquarters: | 173 Corlett Dr., Bramley 2090, Johannesburg |
| Contact Numbers: | 083 347 2773 |
| Specialties: | Outdoor LED screen and billboards |
Alive Advertising is a pioneer of LED screens in South Africa. The company focuses on helping small businesses with their operations through effective advertising. They are popular for their outdoor LED displays and billboards and own around sixty massive billboards all over the country.
Conclusion
Investing in and purchasing LED displays requires more than just checking out the LED screen prices in South Africa. You need to dig deeper into the industry and market, from the factors that influence these prices to the top vendors and providers that offer the most value. Take the time to learn the market so that you won't regret spending your money on these LED screens.